Tag:
Skinner Co. Ink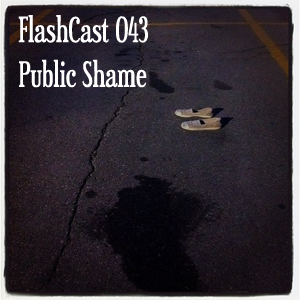 [audio:http://traffic.libsyn.com/skinner/FlashCast043.mp3](Download/iTunes)
Hello, and welcome to FlashCast episode forty-three, brought to you by R. Harron and Juju Klick – prepare yourself for the Hell Gate Bridge, cannibalism, inappropriate material, mob defense, and The Murder Plague.
* * *
Pulp-ular Press
Sticker contests for The Mob
Snow White and the Huntsman trailer
[youtube_sc url=http://www.youtube.com/watch?v=11Wn-_uyT48]
Red Tails
[youtube_sc url=http://www.youtube.com/watch?v=mklOM5HHDgA]
Book club update, including a review by Eric the Mailman
* * *
A Spot of Bother:
Find Jeff at @PleaseLynchMe or at the Spot of Bother Blog
Read more at his site.

* * *
Fresh Fish, with Threedayfish
Contact Fish at his Facebook Page or on Twitter.
* * *
New York Minute:
Find Barry at http://bmj2k.com or on twitter

* * *
Mailbag:
Nick mentioned The Isle of Jura's superstitions & whiskey
Our fellow, Jello, mentioned a Guardian article on theater superstitions
Rich the Time Traveler mentioned FP162 – The Last Pilgrimage
* * *
Audio-dacity of Hope:
Nutty Bites for October featured a J-May song
Jessica May has posted a new cover tune!
* * *
Art of Narration:
Opop has released the first Skinner Co. Ink!
* * *
Backroom Plots:
* * *
Also, many thanks, as always, Retro Jim, of RelicRadio.com for hosting FlashPulp.com and the wiki!
* * *
If you have comments, questions or suggestions, you can find us at https://flashpulp.com, call our voicemail line at (206) 338-2792, or email us text or mp3s to skinner@skinner.fm.
FlashCast is released under the Canadian Creative Commons Attribution-Noncommercial 2.5 License.