FlashCast 21 – Positive Feedback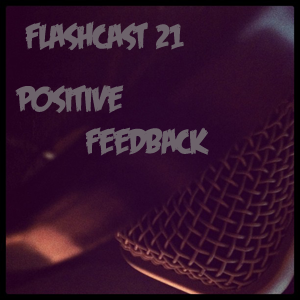 [audio:http://traffic.libsyn.com/skinner/FlashCast021.mp3](Download/iTunes)
Hello, and welcome to FlashCast episode twenty-one – prepare yourself for more Flashers, Bell's Palsy, PRB, The Crumble, Godfather Death, and Oz.
Mentions this episode:
The workshop was directed by Hans Puchspaum probably between 1439 and 1454. … In 1444 the plans for the northern tower were made, but the foundations were laid only in 1450. After another break, the construction was resumed in 1467 by Laurenz Spenyng, Puchspaum's successor. The church then became a bishopric cathedral. The building of the tower ceased in 1511." – source

"The foundation for a north tower was laid in 1450, and construction began under master Lorenz Spenning, but its construction was abandoned when major work on the cathedral ceased in 1511." – source

Economic troubles at the end of the middle age, the approaching danger of the Turks (the Siege of Vienna in 1529) and finally religious developments (the reformation) were the very unspectacular reasons for the stop. And of course with the end of the middle age the architectural style changed from Gothic to Renaissance. – Ingrid's summary of some German sites.

Joe's beautiful work view (click for full size):
Monty Python's Meaning of Life: Part 7 – Death
[youtube_sc url=http://www.youtube.com/watch?v=YoBTsMJ4jNk]
Also, big thanks to:
* * *
If you have comments, questions or suggestions, you can find us at https://flashpulp.com, call our voicemail line at (206) 338-2792, or email us text or mp3s to skinner@skinner.fm.
FlashCast is released under the Canadian Creative Commons Attribution-Noncommercial 2.5 License.