FC52 – Zombie Pie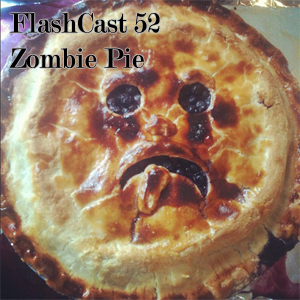 [audio:http://traffic.libsyn.com/skinner/FlashCast052.mp3](Download/iTunes/RSS)
Hello, and welcome to FlashCast 52 – Prepare yourself for Ken Jennings, CTV, sitcoms, unsettling melodies, liquor, and Kar'Wick.
* * *
Huge thanks to:
Jeff Lynch (Twitter – Facebook – Bothersomethings.com), for his Spot of Bother
Barry/BMJ2k (Facebook), for his New York Minute;
Ingrid (Twitter – Facebook – DancingElla – Viennese Legends), for her curious tale.
Nick (http://captainpigheart.com – Twitter – Facebook) for his Captain Pigheart offering.
* * *
Pulp-ular Press:
* * *
Mailbag:
Zackmann mentioned A Boy and his Blog
Rich Mentioned:
Some things I will list tomorrow
Joe Mentioned:
Other, also excellent, things that will be listed in the morning
* * *
Backroom Plots
* * *
Also, many thanks, as always, Retro Jim, of RelicRadio.com for hosting FlashPulp.com and the wiki!
* * *
If you have comments, questions or suggestions, you can find us at https://flashpulp.com, call our voicemail line at (206) 338-2792, or email us text or mp3s to skinner@skinner.fm.
FlashCast is released under the Canadian Creative Commons Attribution-Noncommercial 2.5 License.