True Crime Tuesday: Dr. Feelgood Edition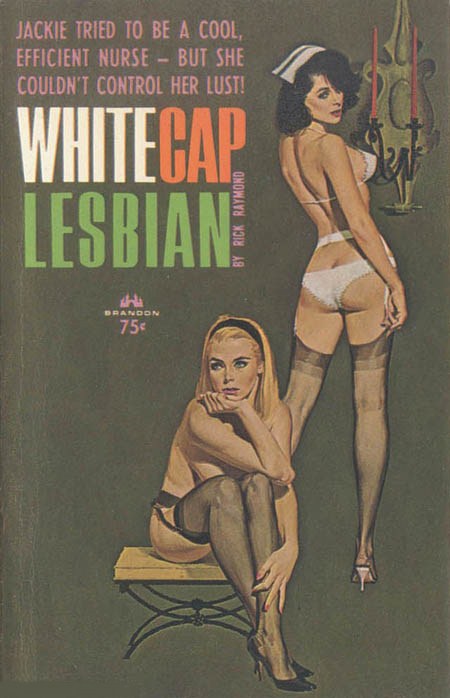 Today's True Crime Tuesday entry is a tale of lady lust, fraud, and surgery.
All quotes are pulled from HoustonPress.com
According to an Angelina County arrest affidavit, in March, [Angela] Buchanan started contacting the woman posing as "Doc," a Lufkin gynecologist with whom Buchanan claimed to have a sort of mother-daughter friendship.
To be clear, this is one person, Buchanan, contacting the accused via two different Yahoo! Messenger accounts. (Yes, Yahoo! Messenger.)
What "Doc" messaged the 51-year-old was chilling. Buchanan had a precancerous mass in her breast. The best course of treatment, "Doc" advised, was for Buchanan to spike her natural hormone levels through having sex. Lots and lots of sex, specifically sex with the 51-year-old woman reading her messages. It was the best way to try to save Buchanan's life.
Stepping back, does this not seem like a ploy developed by a high school kid? "I've got the cancer and we've got to sex it out!"
The older woman later told police she had religious qualms over the relationship at first, but soon overcame them to try to save Buchanan's life. Under the online supervision of "Doc, the women started having sex regularly.
The victim had apparently self-identified as lesbian at thirteen, but had since tried to distance herself from her feelings due to religious guilt. I suspect there may have been a bit of wishful thinking involved in this odd case, as:
Buchanan pretended to check in with "Doc" for weekly blood draws, and "Doc" would send over results via Yahoo! Messenger. She would also "prescribe" the frequency, nature and duration of the sexual healing regimen.
Say what you will, I suspect this sort of remote "prescription" could really catch on with people missing a little something in their marriages. I may even just write a Doctor Bot script that doles out the remedy at five bucks a pop. Still, you've got to be careful about that next step.
Mugshot of Angela Buchanan via Angelina County Jail

The woman suspected that this might not be enough to save Buchanan, so she advised her to go in for a mastectomy and reconstructive surgery. Buchanan agreed and the two women went together. After the procedure was done, the older woman asked the surgeon about the lump. The befuddled doctor told her that all he'd done to Buchanan's breasts was augment them.

The woman hastened to a computer to get some answers from "Doc," and was told that the surgeon had performed the procedure "under the table" and had to lie because cameras were watching in the waiting room.
Seriously, I find it difficult to believe any adult would entirely buy this story at this point, but the heart is a great source for suspension of disbelief. Which is maybe why the victim was tricked into a wedding.
Throughout June and July, Buchanan said that she was embroiled in a custody battle over her twins, and that it would really help her cause if they could travel to a same-sex marriage state and tie the knot. In August, they whisked off to Massachusetts and did just that.
Of course, the house of cards came down when the victim's daughter guessed that Buchanan and Doc were the same person. Someone bothered to contact the accused's ex, who explained that there was no previous bout of breast cancer, nor a custody battle. That's when the police were called.
So, in the end, is it a rape charge? Some odd forced marriage indictment?
[Buchanan has] been charged with online impersonation, a class A misdemeanor punishable by up to a year in county jail. Buchanan is currently free on $1,500 bond.