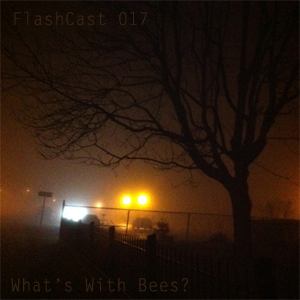 [audio:http://traffic.libsyn.com/skinner/FlashCast017.mp3](Download/iTunes)
Hello, and welcome to FlashCast episode seventeen – prepare yourself for bees, apes, a Harm filled novel, and multiple New Yorks.
Mentions this episode:
[youtube_sc url="http://www.youtube.com/watch?v=rqyKYrDta_E"]
* * *
If you have comments, questions or suggestions, you can find us at https://flashpulp.com, call our voicemail line at (206) 338-2792, or email us text or mp3s to skinner@skinner.fm.
FlashCast is released under the Canadian Creative Commons Attribution-Noncommercial 2.5 License.