The Universe is a Cruel Slapstick Comedian
Bobby Leach (1858 in Cornwall, England – April 26, 1926) was the second person to go over Niagara Falls in a barrel, after Annie Taylor, and the first male to ever do so, accomplishing the feat on July 25, 1911.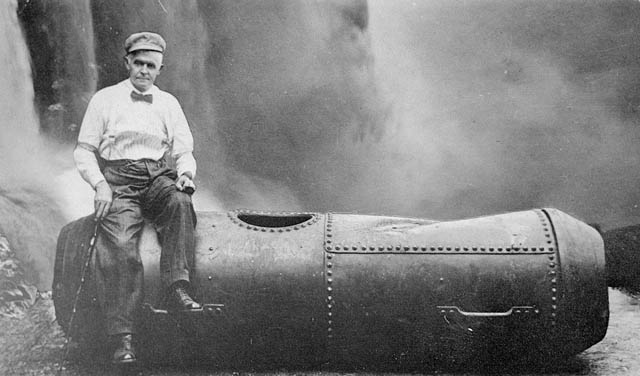 A brave fellow, risking the sort of death-defying business we've generally outlawed, or outgrown, in the interim years.
Leach made a living, for a time, from his gamble – but cosmic justice is a cruel mistress.
(The emphasis is mine.)
In 1926 while on a publicity tour in New Zealand, Leach injured his leg when he slipped on an orange peel (according to some reports, it was a banana peel). The leg became infected […] Bobby Leach died two months later.